Sell Gold Bangles
Selling your unwanted gold jewellery is a fantastic way to take advantage of the current high gold price. People get surprised when they come to sell their gold at our Melbourne office and find out how much their old gold jewellery is really worth.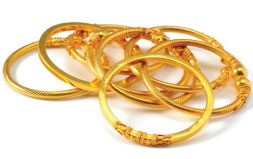 When customers do their homework, we always ask them to leave us until the end that way they are sure to know that the gold price that they received was definitely the best gold price in all of Melbourne.
Selling your gold = RECYCLING, when selling your gold you are not just turning it in to cash, you are also helping the environment by, reducing the amount of gold that has to be mined out of the ground.