Best Place to Sell Unwanted Jewellery
Selling your unwanted gold jewellery, is a fantastic way to cash in the current high gold prices. You can sell gold jewellery in any state as we use this jewellery to make new jewellery using a refining process.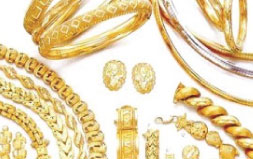 You help the Environment when you sell your gold, elling your unwanted gold jewellery is the new way to help the environment while you make extra money on the way. The more gold that comes back to the market from gold jewellery the less demand there will be for new gold mining. One more good reason to feel good about selling your gold jewellery!
Please visit us at our Melbourne office, we have a dedicated trained team that can help you with anything to do from gold jewellery all the way to diamonds.
We buy Diamonds at very competitive prices. Having the advantage of a fulltime gemmologist on site which is also a certified valuer, provides the advantage of quotes on the spot and having someone that you know and can trust has the appropriate knowledge to value your diamonds.
You are definitely aware that gold, as well as other precious metals, is fast becoming the top choice these days among investors as vehicles to put their money in to. Indeed, there are many benefits to be had if you decide to sell your gold jewellery with the unparalleled peak in interest and prices of gold and other commodities these days. If you sell your old gold jewellery now, you can fetch a really great price as the value of gold right now is at an all-time high!
If you have any unwanted gold jewellery lying around your home that you want to take care of, then you should think about selling those to us. We at Gold Buyers Melbourne are one of the very experienced gold-buying businesses in the industry. The company has been around since 1948, and has accumulated plenty of expertise and experience in the trade. We can assure you that you can get excellent and fair prices for your gold items with our state of the art inspection equipment that can accurately calculate the value of your pieces. Most of all, our inspection process is highly secure and private. The process is facilitated inside our office, so you can be assured that all financial information is kept confidential. Last but not the least; the entire process is very convenient for clients like you.
Just in case you are not aware yet, there are environmental benefits when you sell gold jewellery to us. With the increased demand in gold and other precious metals, mints are hard pressed to find their sources of gold. Mining, unfortunately, can be damaging to the environment. However, if you sell your gold to us, you are helping to lessen the demand on mining because your items will be melted and turned into investment-grade gold!
Visit us in our Melbourne office and we shall see what price we can give to your gold and silver valuables.
– Testimonial left at the Gold Buyers Melbourne office by Carol Smith.
"Amazing service for selling my unwanted gold jewellery I didn't wear anymore, I got free parking in the city, I got an extra 40 minutes free parking in the city thanks to Gold Buyers Melbourne, great parking location and enough time to do a bit of shopping, love it."
Sell Gold Jewellery – Where to Sell Jewellery – Selling Gold Jewellery