Sell Luxury Watches to Gold Buyers Melbourne
Buy, sell or trade your watch
No appointments required
Cash paid on the spot
We also loan on watches from 4%
Secure and private city office
Free city parking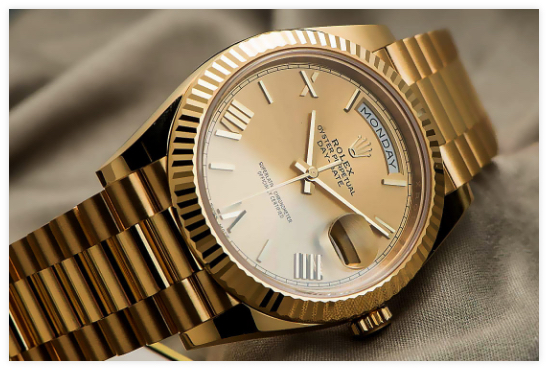 Buy, sell or trade your luxury watche(s) with confidence. Our family has been in the industry since 1948 and has had a strong hold in the market by providing fair prices and good value to our customers.
Our Melbourne city office is both Private and Convenient, with free parking for our customers, hassle free, transparent and fast service. You can be certain to receive the best price and service in Melbourne.
Here at Gold Buyers Melbourne, we are offering some of the highest prices for luxury watches in Melbourne. If you've decided to sell your luxury watches, please have a visit to us. The process for either buying or selling luxury watches is easy and fast with Gold Buyers Melbourne. We are ensuring you a friendly and comfortable environment at Gold Buyers Melbourne.
What luxury watch brands do we buy and sell?
We are offering you some of the most competitive prices for luxury watches in Melbourne. "Gold Buyers Melbourne" is one of the leading watch buyers in Melbourne city. We will evaluate your designer watch when you bring it to our secure location. We are accepting the following brands and more. Stop in today at Gold Buyers Melbourne to get your luxury watch appraised for the best price.
Why should you sell luxury watches to Gold Buyers Melbourne?
Selling your luxury watch may not be on anyone's radar. Plus, how can you know for sure if you're getting the best deal? When it comes to selling luxury items like hand watches on the secondary market, you should never go to any old shop. To get the best deal, you should go to an experienced and reputable watch dealer, like Gold Buyers Melbourne. Our knowledgeable on-site appraisers only take luxury brands in excellent condition. If you want to buy a luxury watch, we can offer you a reasonable price for a high-quality watch that looks brand new.
What can you do to prepare for selling your luxury watches?
Three things that luxury watch buyers keep in mind:
The watch should be in excellent physical condition.
The watch should work well, mechanically.
The luxury hand watch comes better with many factory accessories, as many as possible. Such as service records and documents.
If you want to sell a luxury hand watch, you can ask for your highest price, if your watch fulfills these three criteria.
When the customers come to the Gold Buyers Melbourne, the appraisal begins by assessing the watch's range of market values according to its model and brand. The physical condition and the authenticity of the watch is an essential fact. The appraisal process includes a thorough assessment of the watch's case, bracelets, and straps, hands and dials, and crystals. And the price of the watch will depend on these mentioned things' condition if they are good enough or not. The value will have consisted of this everything.
Before bringing in your luxury watch to the Gold Buyers, you have to bring the documents and the packaging of the watch. Any papers, boxes, or accessories that were included with the watch at the showroom should be delivered in with your watch for an accurate and quick appraisal. If any service work was done on your watch, you have to bring that record too.
Stop In Today
We buy all luxury watch brands and offering some of the highest prices for gently used watches on the secondary market. Besides this, If you're looking to buy a new watch, we are selling some of the most popular brands. Which are in excellent condition with precise documentation to prove their authenticity and service history. Come into our secure location in Pitt Street today to sell your luxury watch for cash on the spot.
We specialize in the following brands: